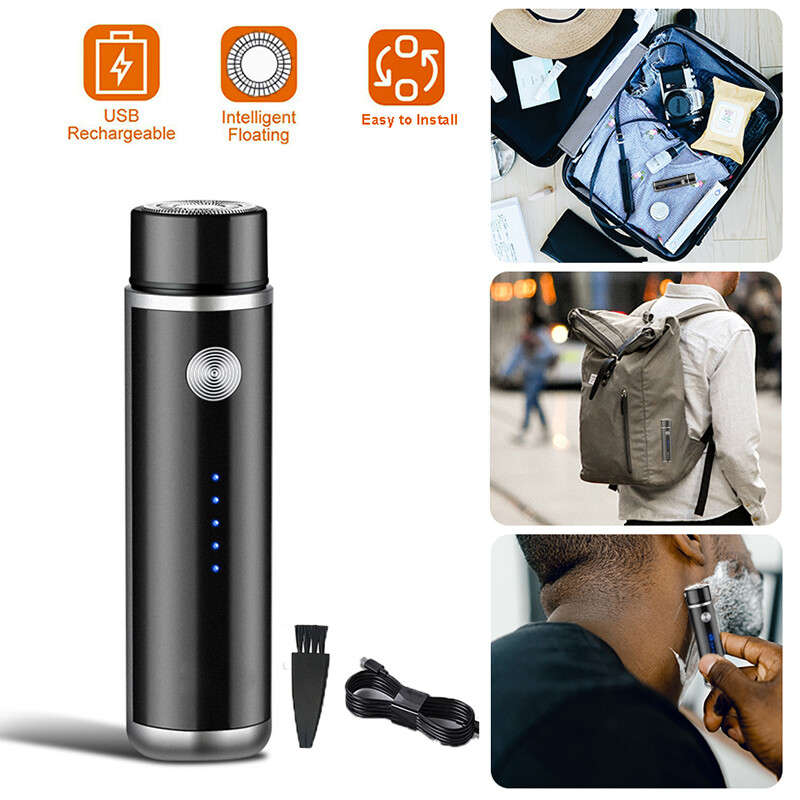 Floating Arc Electric Shaver: This electric shaver has a double-ring 3D mesh cover for smooth shave. The double-ring design increases the amount of shaving and provides excellent shaving results. The knife net is made of stainless steel, which is very smooth to the touch and gently fits the skin of the face and neck.

Specializes in Hard Beards: The 15-blade turbo cyclone blade used in this shaver is made of stainless steel. The blade is sharper the more frequently it is used, and is particularly effective for thick beards. The built-in high-speed motor rotates at 15,000 rpm, which can help the cutter quickly remove thick beards.

Easy to Clean: The razor blade head can be cleaned under running water(please don't wash razor body directly). If there is too much hair in the hair storage room, please clean it with a brush.

USB Charging & Portable: Our electric shaver is made of ABS. It is only 4.13 inches long and weighs 3oz. It is very portable, convenient for you to use anytime, anywhere. This men's electric shaver is very suitable for travel and business trips.
Specification:
Material: ABS + Stainless Steel

Color: Black, Gold, Silver, White, Blue

Blade Type: Rotary Blade (Removable)

Motor Speed: 15000 rpm

Motor Power: 2W

Power Supply: 400mAh Rechargeable Lithium Battery

Charging Method: Micro USB Cable

Charging Time: 2 Hour

Dimension: 10.3 x 2.7 x2.7cm / 4.13 x 1.06 x 1.06in

Weight: 85g / 3oz
Package Included:
1PCS X Mini Electric Shaver

1PCS X Micro USB Cable